Amat Victoria Curam — Bikepacking Part 2
Victory loves preparation
Amat Victoria Curam ("Victory loves preparation") was the motto of 2011 "The Mechanic" movie and was going through my head as we arrived in Arakapas, the set destination of the day. But first how we got there.
July 8, 2018. Day 4 of our bikepacking adventure. As mentioned in Part 1, getting up in the morning on the first day wasn't the hardest part. It was getting up again on Day 2. We really pushed it on the first ride and getting up the next morning was almost impossible. We had planned to leave at 5:00 again, but didn't make it just then. By 7:00 we were on the road though, which was way too late and the heat hit us by 8:30. After just 10km we decided to call it a day. Although it was a short, the trip was a nice off-road trip over the mountain. In a very small village of ~20 people, we managed to find "Our House" (we paid 85,-/night, with breakfast), a small bed & breakfast run by retired restaurant people who had worked in New York. When I asked her for a room and mentioned "we're stranded here" she replied "lucky you to be stranded here". By the end of the day, I knew what she meant: Amazing lunch, four-course dinner with slow-cooked meat and a great room in a traditional stone house. We were lucky indeed.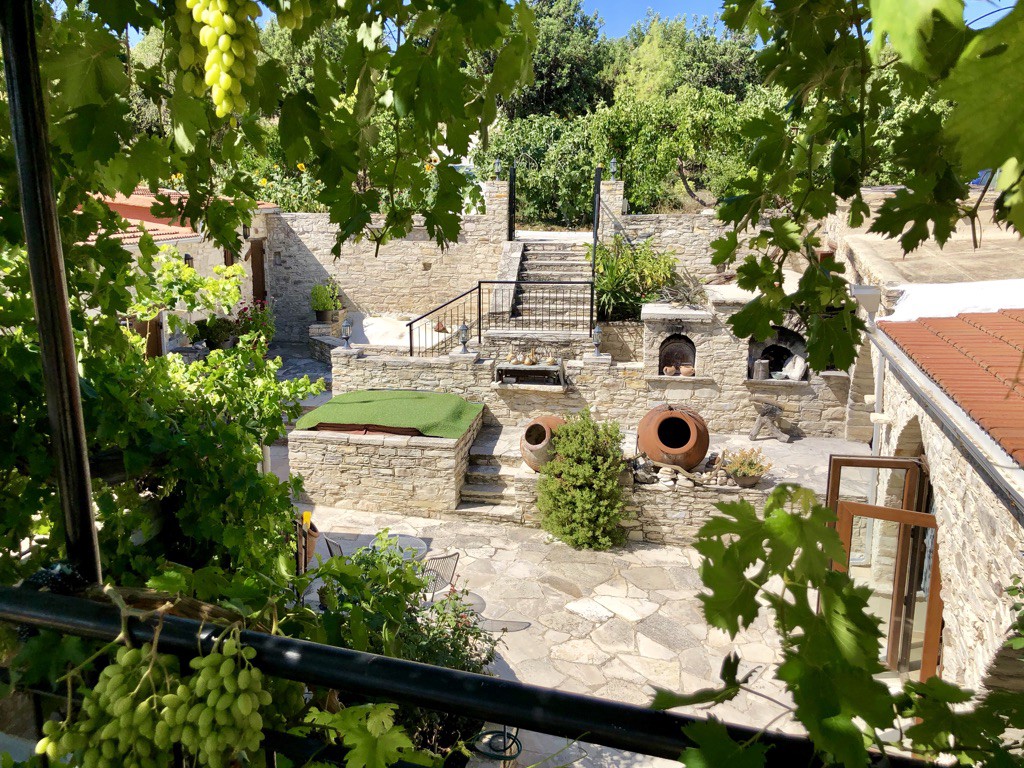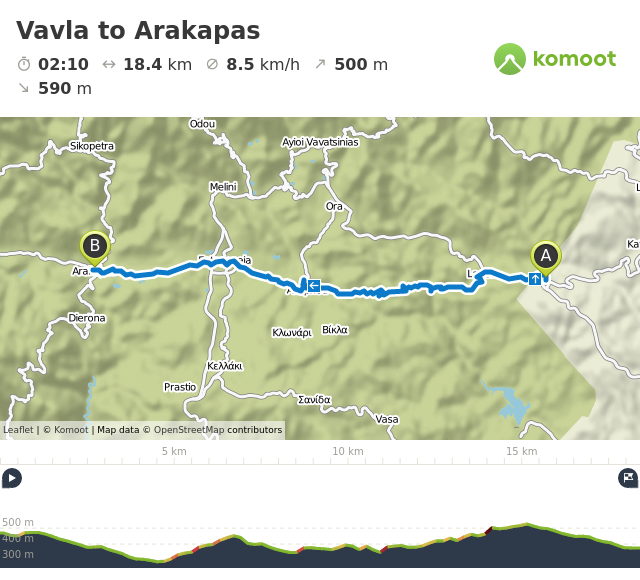 July 9, 2018. After a day of recharging and relaxing, we managed to get out at 5:00 before sunrise again and get a good start. That was the second time we found a great place to stay without looking anything up on the internet. So, for the 3rd day we just set the small village of Arakapas as destination, without looking anything up. Starting at 5:00, the tour was a good mix of road and off-road, going through deserted mountains and valleys. We arrived there about 9:00 when the heat started. Arakapas is in a valley, with climbs of 400m or more in any direction. A small pavilion cafe with internet in the center of the village, but no place to stay within 20km. Stranded again. We couldn't have made the climb out of the valley by ourselves and we couldn't have sat in that café all day either. There was water and Cyprus coffee and chips, but that's it. We considered waiting for the evening and trying the hike, but we were already somewhat exhausted from the morning ride and without a confirmed booking I wouldn't have risked riding into the night. So we did the one smart thing to do in that situation: cheat. We found an agrotourism hotel Ambelikos (we paid 50,-/night with breakfast) which also had a phone number online, so we called and asked for a pickup. They agreed if we stayed a few days and here we are. During the car ride we realised we would have never made that on the bike in the fitness condition we're in.
Although we planned to ride small trails in the area, we were too lazy and just worked through the days. There's nothing around in the near vicinity, so we had lunch and dinner at Ambelikos as well, without getting out at all.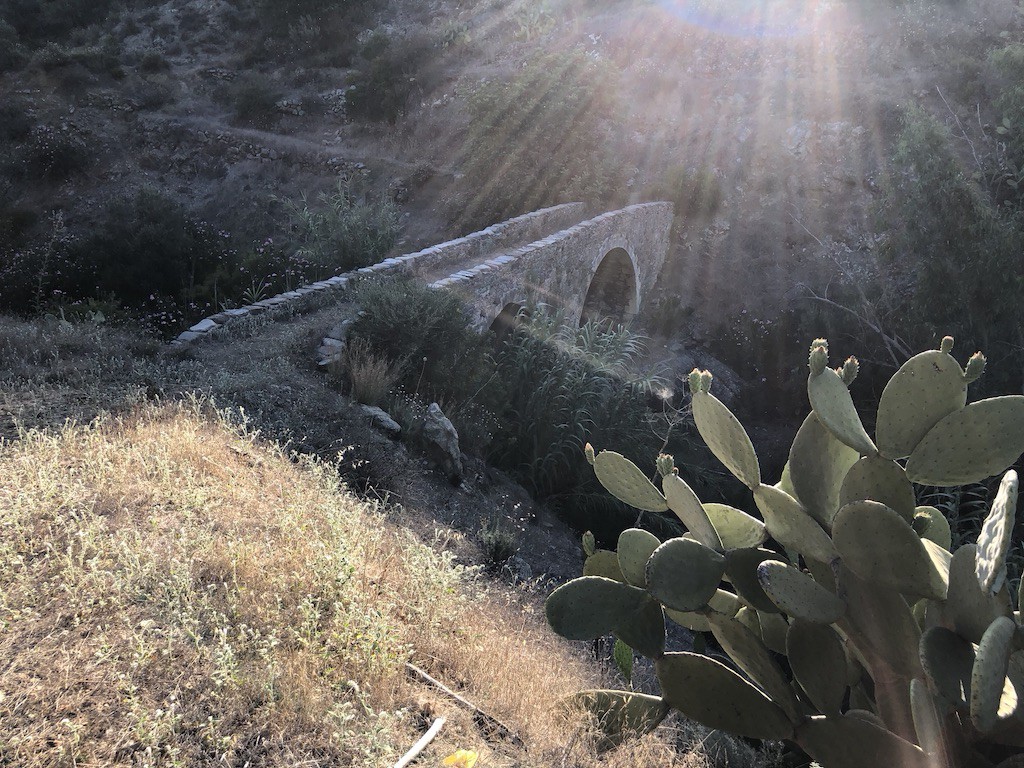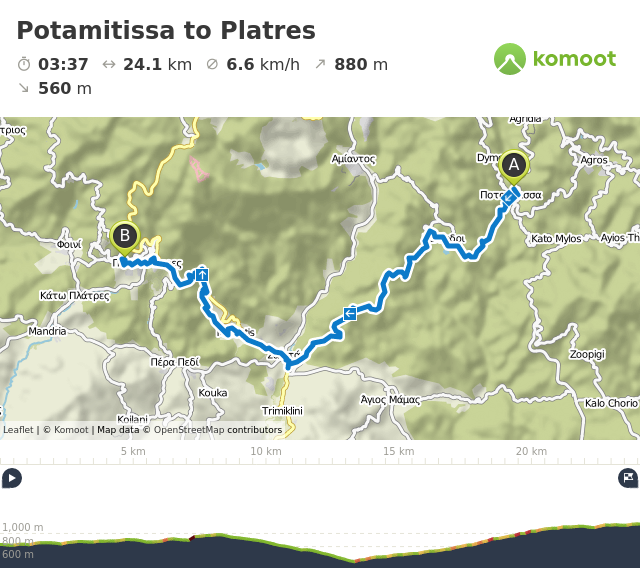 July 12, 2018. For the first time this trip we booked a hotel in advance. Because the weekend was coming up and we were afraid not to find a room in the area we can reach with the bikes in one day. We decided for a little luxury and booked the 4* Forest Park Hotel in Platres (*77,-/night with breakfast*), which was mainly a boring road ride, with a little part on a nature trail. But upon arrival wish we hadn't booked. The hotel was a pure disappointment and not worth the 4 stars, not even 3. Room wasn't clean, service is bad, facilities have seen their best times maybe 20 years ago. And we booked for 3 nights again, as there are plenty of waterfalls and trails around. But again, after the first night, we didn't make it out of the door in the morning before breakfast. There's still hope for the afternoon/evening though.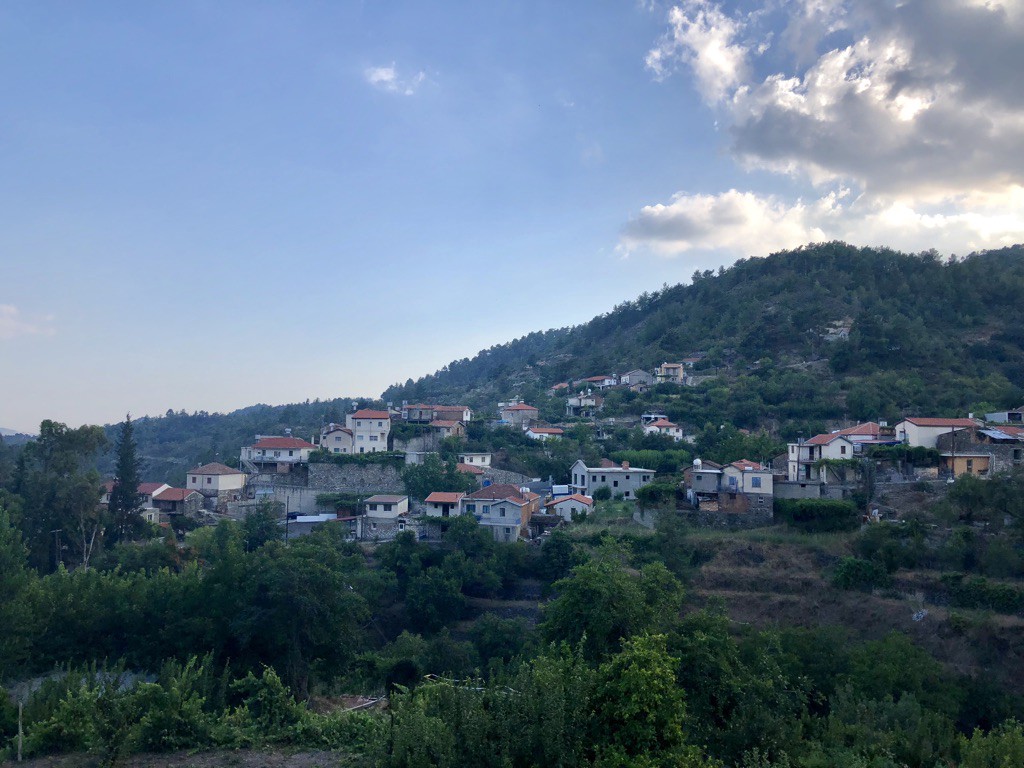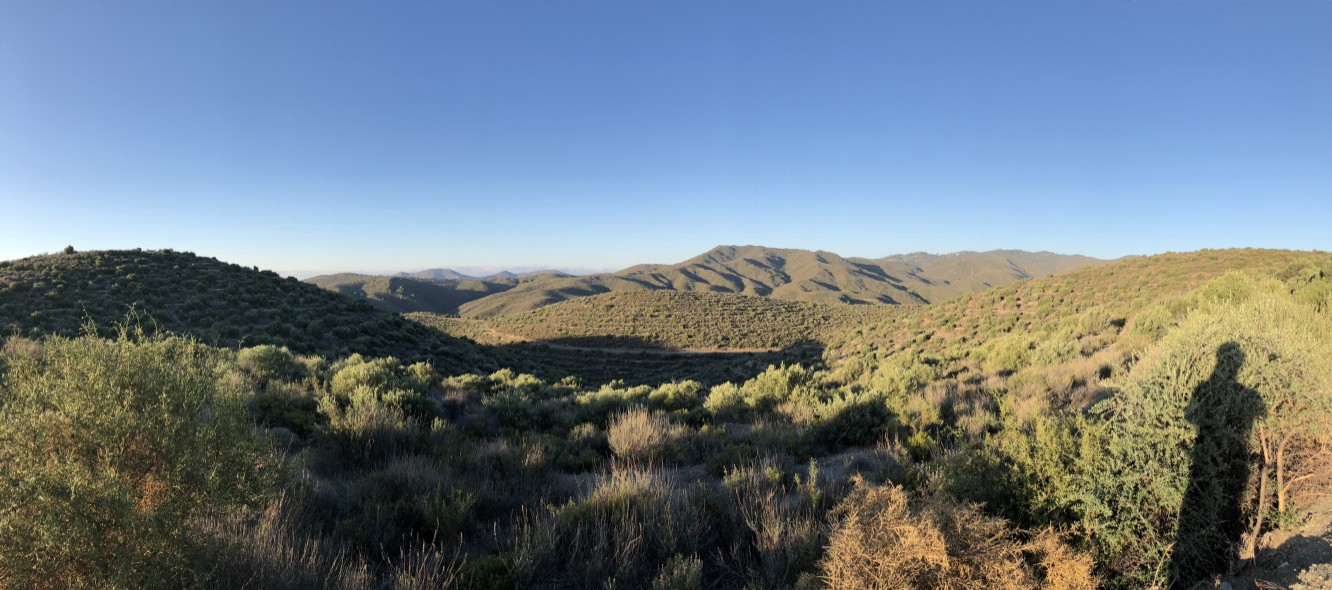 I plan things and love it when a plan works out. But so far my planning has only led us in disappointing situations. Arakapas was the planned destination, but we should have just stayed one town before in Eptagonia. The Forst Park hotel was the preferred hotel I planned to go, and we got disappointed again.
On the adventurous side, just walking around in villages and looking for places to stay, finding Blue Arches and Our House was amazing luck.
After a week on the road, I must admit that we had more fun and better experiences without all the planning. And I think that's what we're going back to in the coming days. Just take the bike, ride into a direction and when we're tired, look for a place to stay. Worst comes to worst, there are a lot of nice people around who we can ask for a lift.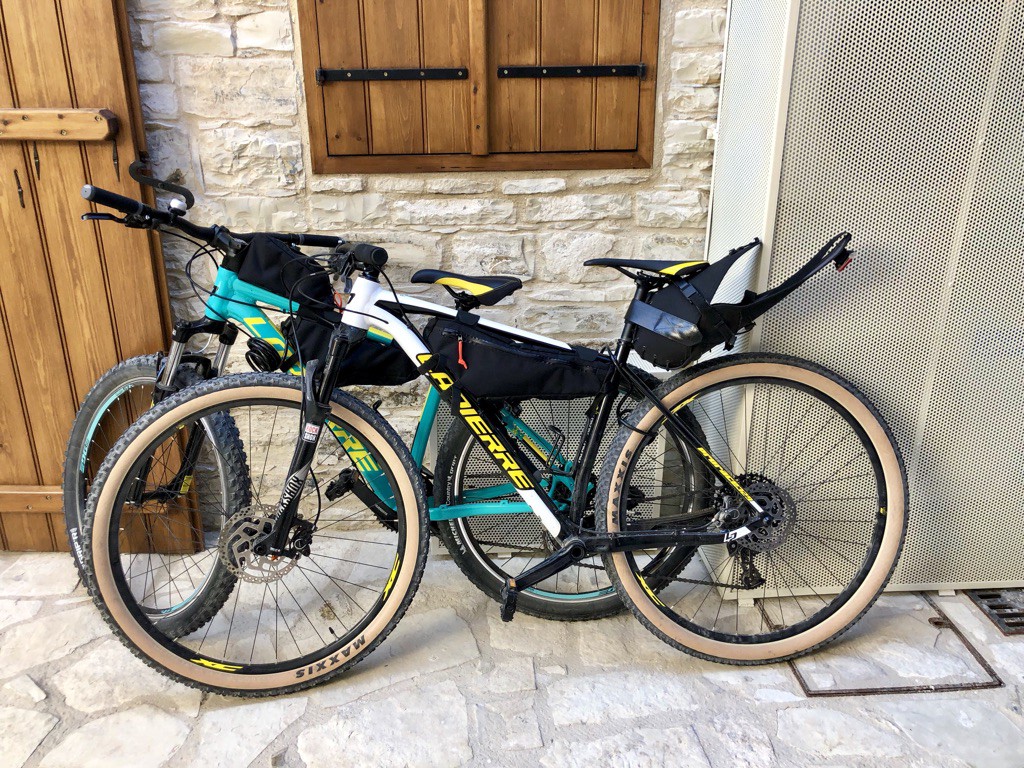 It's almost a week now and everything is great. We managed to clean our bike gear regularly, and the USB-C hub is enough to charge the laptops and phones. We're not missing anything.